View the Video for all category winners!
Congratulations to all students! Your entries are beautiful!
AWARD DISTRIBUTION:
Awards will be given to all PTA officers in May and June 2021 so they can be distributed to the schools of the students. Then the students can receive their awards.
Summary of 2021 Reflections Winners Announcement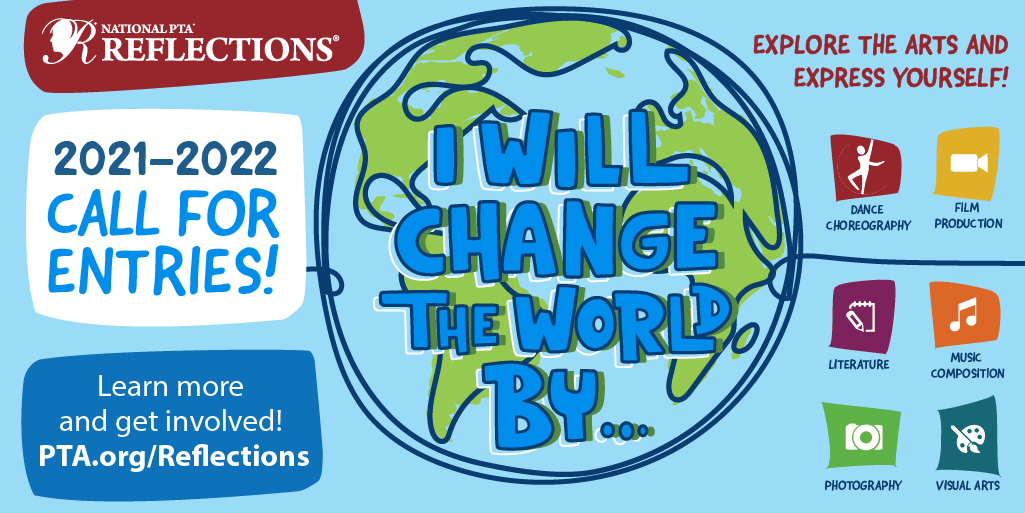 Visit https://www.pta.org/home/programs/reflections to learn more!