ANNOUNCING REGIONAL TRAINING DATES
(Requ

ired for all new PTA officers - 2016/2017 School Year)
WESTERN REGION:
Thursday, August 4 at 6:00 pm
Fairplains Elementary School
615 Broadway Ave, Parkersburg, WV 26101
~
CENTRAL and NORTHCENTRAL REGIONS
Sunday, August 14 at 6:00 pm
Best Western Plus, Bridgeport
100 Lodgeville Rd, Bridgeport, WV 26330
SOUTHERN and SOUTHWESTERN REGIONS
Monday, August 15 at 6:00 pm
Lakeside Elementary
2550 US-60, Hurricane, WV 25526
NORTHERN AND EASTERN REGIONS
(TO BE ANNOUNCED SOON!)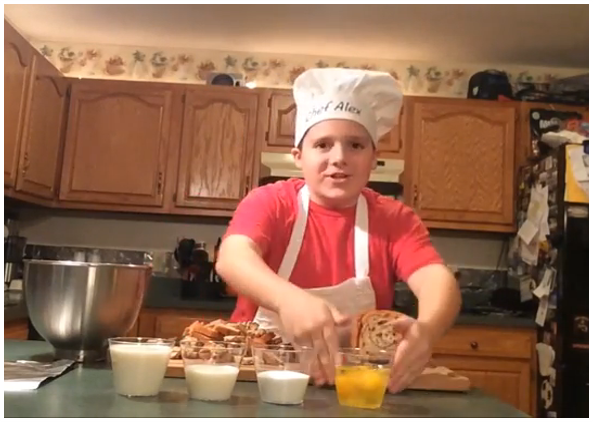 Outstanding Cooking Video Winner
Alex Heath, Musselman Middle School presenting
"Individual Bread Puddings with Fat Free Caramel Sauce"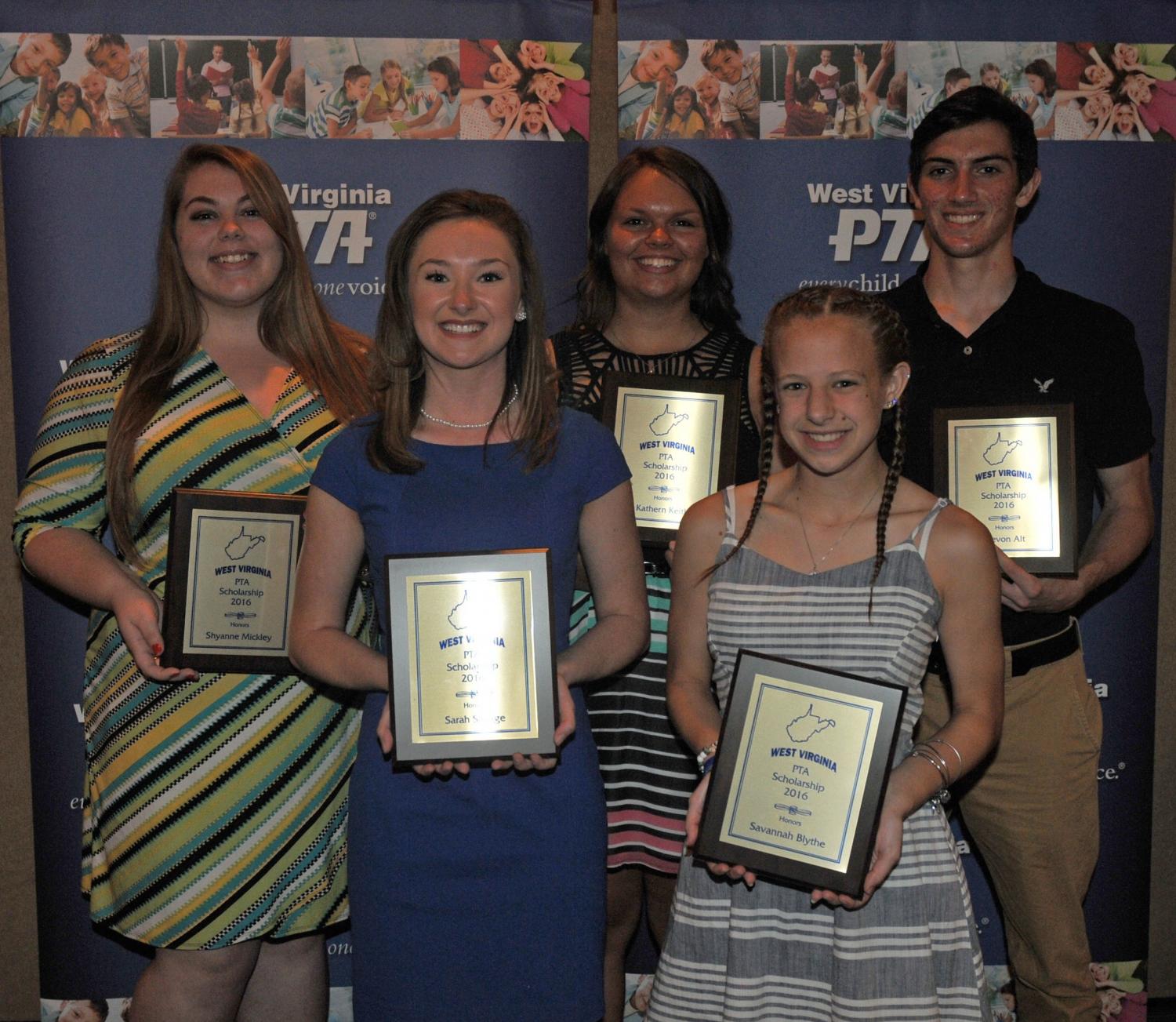 Congratulations to the

2016 West Virginia PTA
Scholarship Recipients!
Congratulations to our winners presented at the
93rd Annual West Virginia PTA Convention!
(Reflections and Healthy Recipe Winners)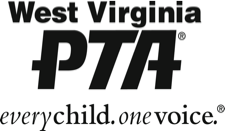 To download form and fill out manually,
Form must be mailed to WV PTA office.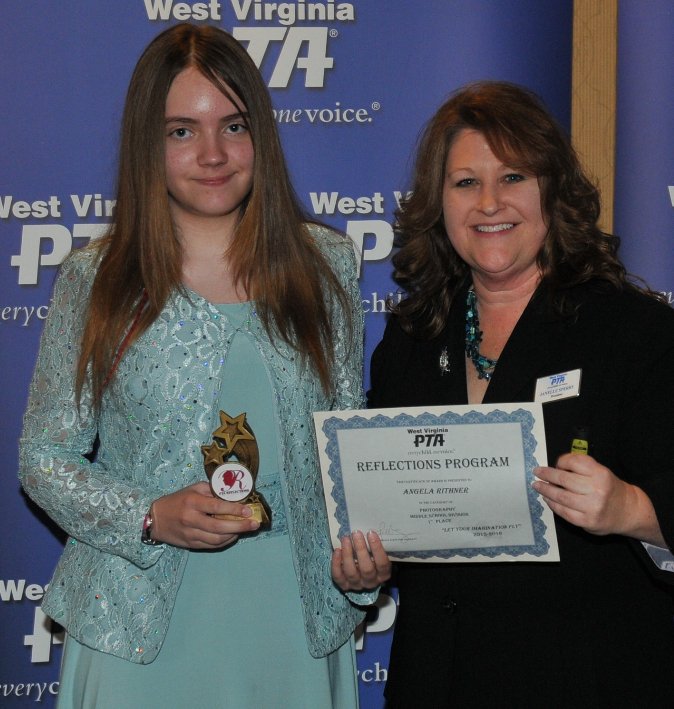 Angela Rithner from Wellsburg Middle School for being named a National PTA
in the 2016 PTA Reflections Program!
We're building a Resource Library for you!
Email your event flyers and notes about your
We want to share your ideas with local PTA's around the state!
Under the Programs tab, click on "Resource Library"
the submissions we've received so far!