Sign Up for National PTA e-Newsletters
Be the first to hear about National PTA's advocacy efforts, grant opportunities and parenting advice.
Weekend Update
Get weekly updates with announcements, offers, deadlines and grant opportunities!
Leadership Briefing
Receive monthly updates with the latest PTA programs, resources and leadership training!
Advocacy Insider
Receive monthly news about legislative issues affecting education, National PTA's policy priorities and activities!
Our Children Magazine
Get the latest parenting, wellness and family fun articles from National PTA's magazine!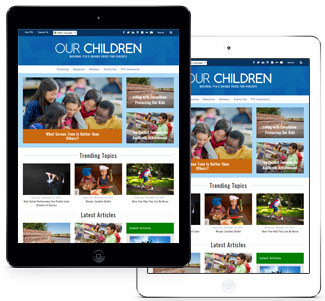 The Unique Voice for Parents
Our Children Magazine is the unique voice for parents, published by National PTA, created for the parent who's always on the go and looking for the best info to help their child excel at school and in life.
Topics in Our Children Magazine include: