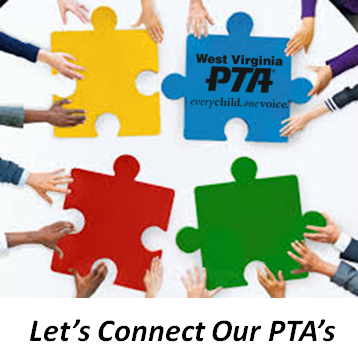 Here are our convention registration incentives so don't miss out! With your registration, you will have access to our first Virtual Vendor Show that highlights key vendors presenting their fundraising opportunities and resources for West Virginia PTAs. With your convention registration, you get "free" access to this "special" event and more!
One (1) $20 paid registration will include a free $10 WV PTA Store gift certificate.

Four (4) Free PTA Officer registrations when your PTA signs up with MemberHub and link your account for membership reporting by April 1st, 2021.

For every PTA officer that registers, your PTA will be entered into a drawing to win a $500 Mini-Grant for your PTA. You must be present on the virtual conference to win.